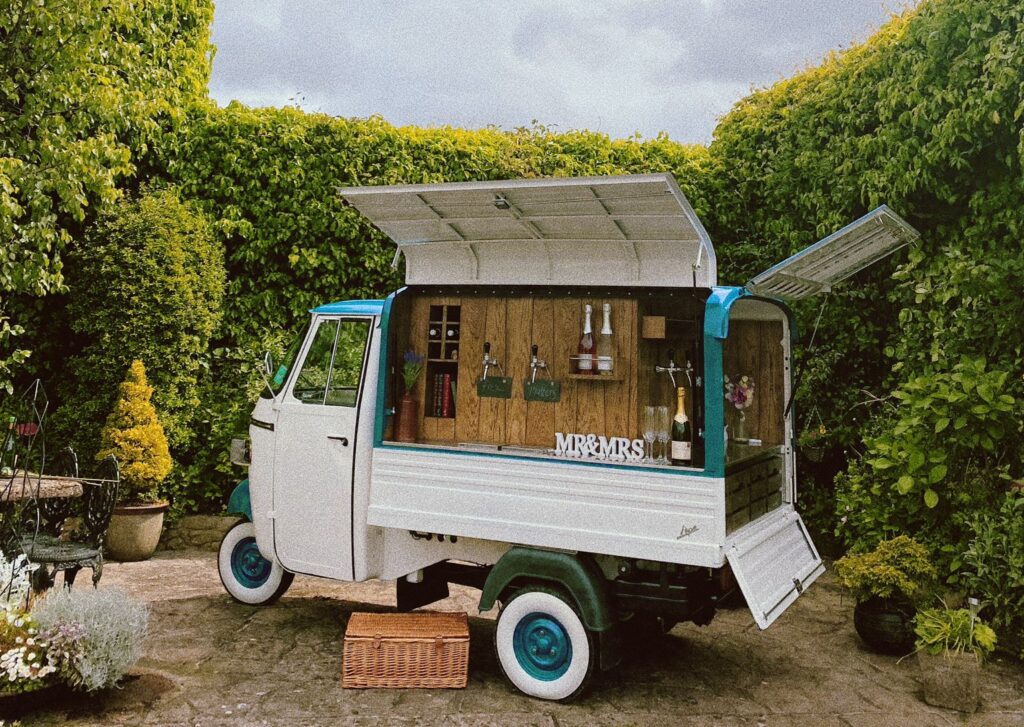 Our van is a Piaggio Ape, a once common sight on narrow Italian streets where it was conceived by Aero engineer Corradino D'Ascanio.
Based on the famous Vespa scooter these three wheel, light commercial vehicles debuted in 1948 as an answer to simple and affordable transport after WW2.
Used as taxis in India these adaptable little wagons were soon being used as market stalls, pizza ovens, coffee carts and mobile bars.
The four fitted taps enable us to serve a selection of  Beers, Ciders and of course, Prosecco on tap.
Looking effortlessly cute, our little Tuk will be a hit as both a bar and photo opportunity.